Mahabodhi Mahavidyalaya, Nalanda built in memory of Ancient Nalanda University. A University guide all over the world. The College came into existence through the generoud donation made by noble son of Nalanda Late Shiv Nandan Pd. Keshari, Late Dr. Ram Raj Prasad (Ex. Education Minister), Shri Shyam Sunder Prasad (Ex. Minister), Shri Saryug Prasad etc. The College is located in heart of Nalanda 0.25 K.M. away from Nalanda Ruin and just west from Nav Nalanda Mahavihar having equipped laboratory, Library, Lecture hall, Co-educational Facilities. The college provides, facilities for cultural, sports & games activities.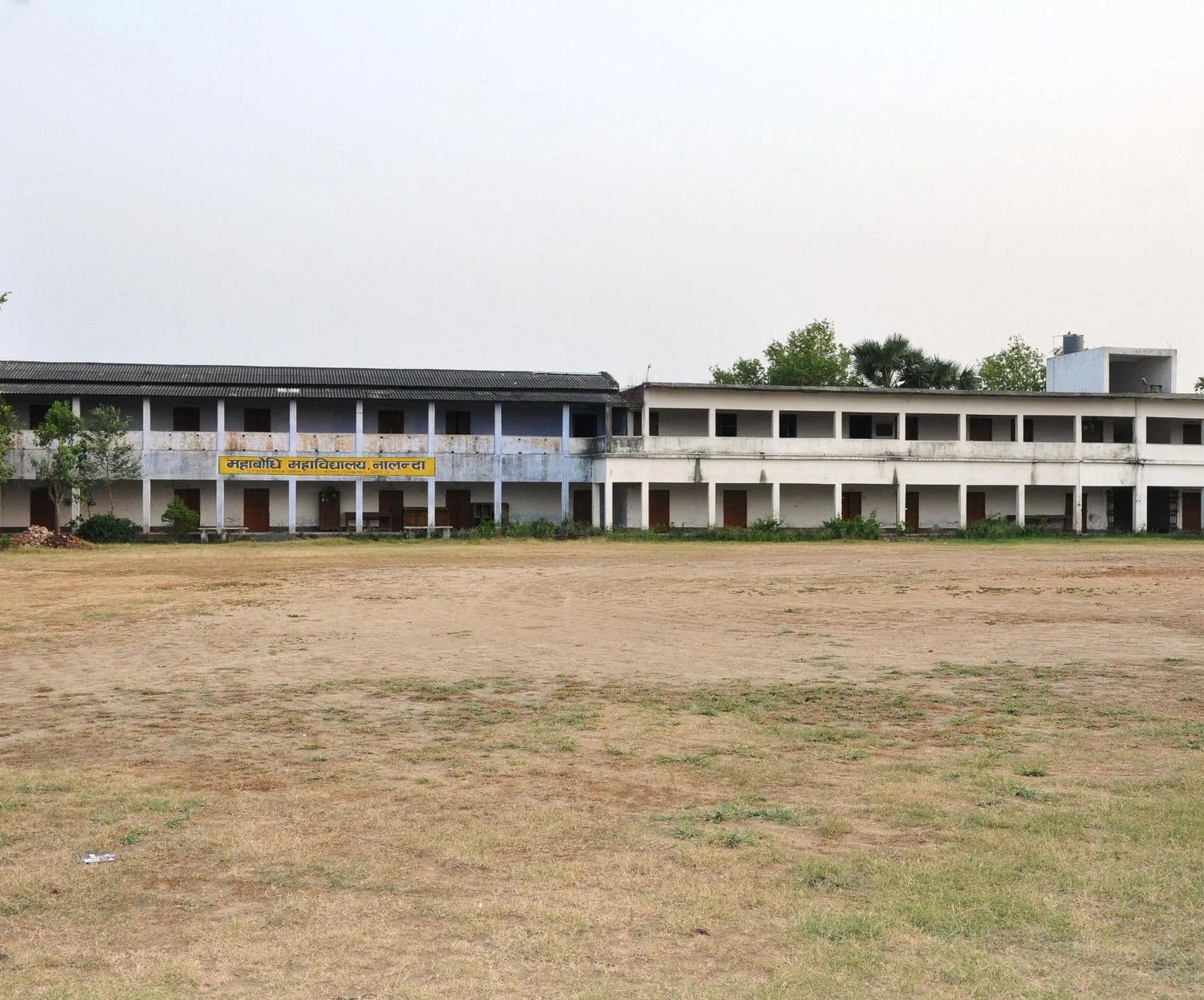 Mahabodhi Mahavidyalaya, located in the historic town of Nalanda in the Indian state of Bihar, stands as a beacon of knowledge and enlightenment in a region steeped in ancient wisdom and heritage. Established with the noble vision of promoting education, research, and cultural preservation, this esteemed institution has played a pivotal role in the revival and propagation of India's rich intellectual traditions.
The Mahabodhi Mahavidyalaya, often simply referred to as Mahabodhi College, derives its name from the iconic Mahabodhi Temple, a UNESCO World Heritage Site situated in close proximity. This ancient temple is believed to be the very spot where Lord Buddha attained enlightenment over 2,500 years ago, making it a sacred and revered location for Buddhists worldwide. The college, in many ways, carries forward the legacy of enlightenment associated with this hallowed ground.
The institution has grown steadily in stature and reputation, becoming a center of excellence in the field of higher education. Mahabodhi Mahavidyalaya offers a wide array of academic programs spanning the arts, sciences, commerce, and humanities. It provides undergraduate and postgraduate courses, as well as research opportunities, catering to the diverse educational needs of its students.